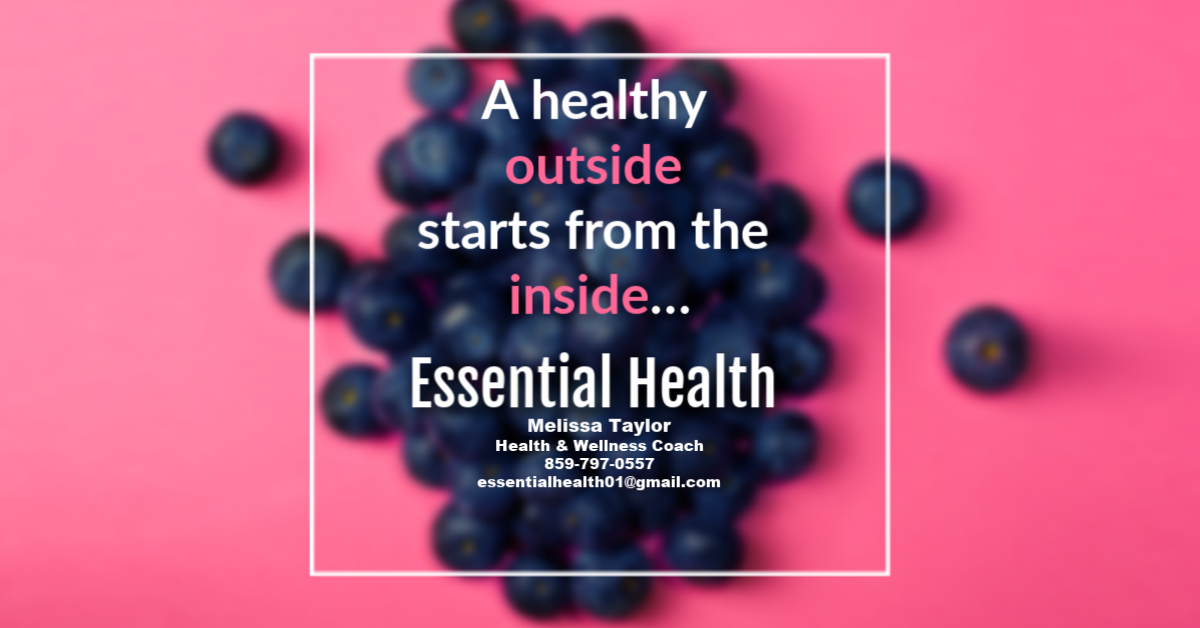 Are you tired of trying to figure it all out on your own?
Are you ready to look and feel amazing and learn about specific nutrition for your body type?

We are all created uniquely different and have different needs. Essential Health will help you focus on what is right for you. Get real science-based facts on how to eat a clean healthy lifestyle and feel great!!
I will be there to motivate and guide you towards lifestyle and behavior choices that support the best version of well-being and yourself!!
Essential Health offers:
*Meal prepping and planning, real food for real life
*Digestive Issues
*Food Sensitivities
*Maintaining a Healthy weight
*Support and Encouragement


Essential Health packages start at $50
Melissa Taylor
Health & Wellness Coach
859-797-0557
essentialhealth01@gmail.com